FLOWOOD — The question was how would Jackson Prep respond?
The answer: Duncan Matthews. 
After getting run-ruled 12-2 on Wednesday, the South Alabama signee hit two home runs, including a grand slam, to help the Patriots get past Presbyterian Christian 10-0 in a run-ruled six innings. That win came in a decisive Game 3 of their MAIS Class 6A Baseball Semifinal Round playoff series at Patriot Field on Thursday night.
Jackson Prep (29-4) will face rival MRA for the MAIS Class 6A State Championship next week. The Patriots are aiming for their sixth consecutive state title and 22nd overall.
The game was delayed two hours due to weather and didn't start until 9:10 p.m.
"Duncan was really big tonight and it all starts with him. After his first at-bat he was in sync to have a big night," said Jackson Prep coach Brent Heavener. "We told him to be aggressive and see something you can drive. We didn't ask him to hit homeruns but we'll take it."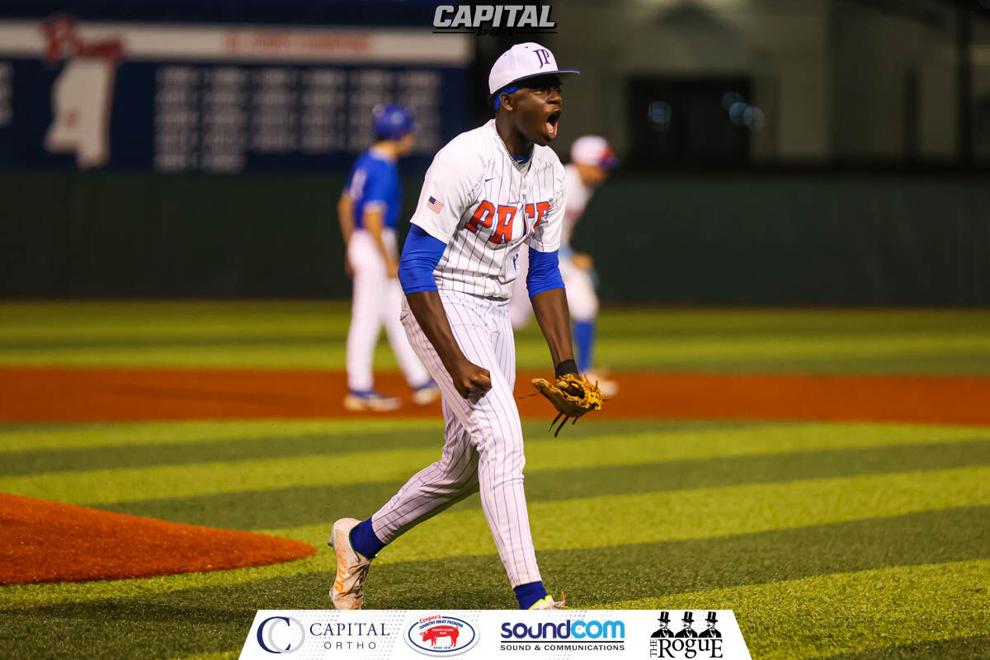 Prep took an early 1-0 in the second on RBI single by Cole Gideon. After PCS changed pitchers with the bases loaded, Matthews came to the plate and hit the first pitch he saw for a grand slam to left to give the Patriots a 5-0 lead.
Matthew Cochran added an RBI single to give Prep a 6-0 lead.
In the fifth, Matthews hit his second homer of the night, this one a two-run homer to left to give the Patriots an 8-0 lead.
Matthews finished the night with those two homers and six RBI to lead the Patriot offense.
"It was a new pitcher and I knew he was going to come with something fast and quick, so I was ready to jump on the first pitch and pull one out of the yard," Matthews said. "That was my first two homer game and definitely an experience I've never had before. It was really hard to have that feeling yesterday because we didn't play well and tonight to have the delay, I was glad with our energy and how we handled ourselves. Now we get to move to the state championship."
Kevin Roberts (5-0) got the win on the mound for Prep with six strikeouts in 3 1/3 innings and no earned runs. Ford McDaniel entered the game in the fourth inning with a bases loaded jam and cleaned it up with an inning-ending double play. McDaniel went 1 2/3 inning allowing no hits and striking out a pair. Gideon worked the last scoreless inning with two strikeouts.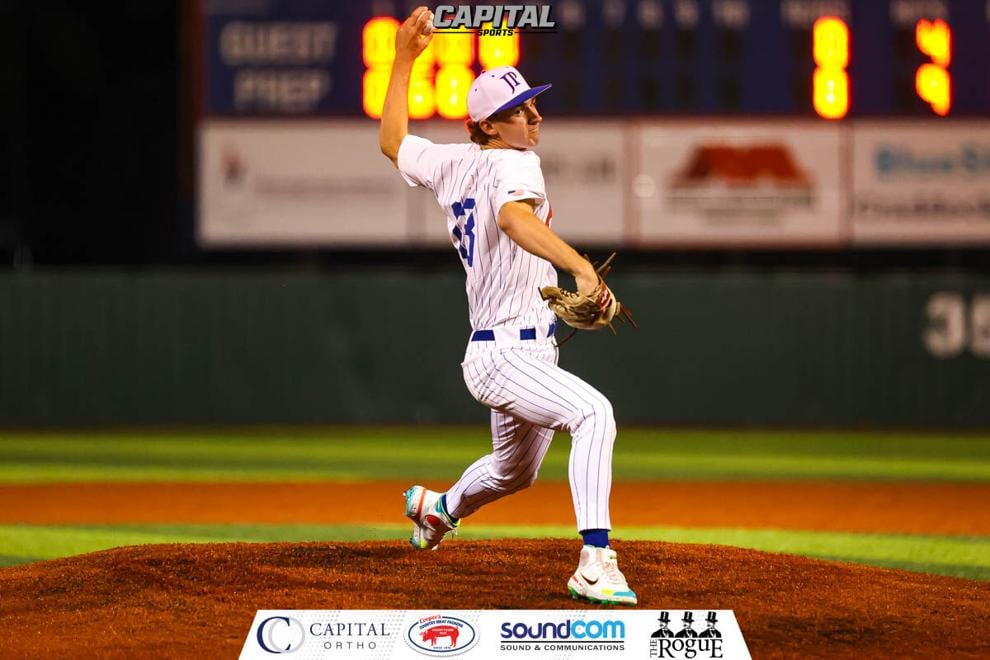 Graham Busbea had three hits and Rives Reynolds had two hits for the Patriots.
"We took one on the chin last night and tonight we had a lot of energy and the guys were determined they were going to win," Heavener said. "We talked about in baseball you have to have a short memory and we did. Now we get to move on to MRA and it will be a fun week next week."
J.T. Smith (5-5) took the loss for PCS. The Bobcats (16-22) only managed to get five hits.
"We were behind coming into tonight with our arms and against a team like that it was going to be difficult. They made us play catch up," said PCS coach Jarrett Hoffpauir. "We have a lot of really good young players, so we can build on this and learn for next year."