JACKSON, Miss. - Briarfield Academy senior quarterback T. J. Baker rushed for 346 yards as the Rebels beat Tallulah 46-34 in the MAIS 1A 8-Man State Championship Game at Jackson Academy Friday. 
"He's done it for three straight years. I mean he was doing it for us as a 9th-grader," said Briarfield Head Coach Beau Travis. "Just hard work and determination. He's unbelievable."
Baker needed just 13 rushes for his 346 yards that included five touchdowns and a long rush of 88 yards. Baker also completed 4-13 passes for 146 yards and another score.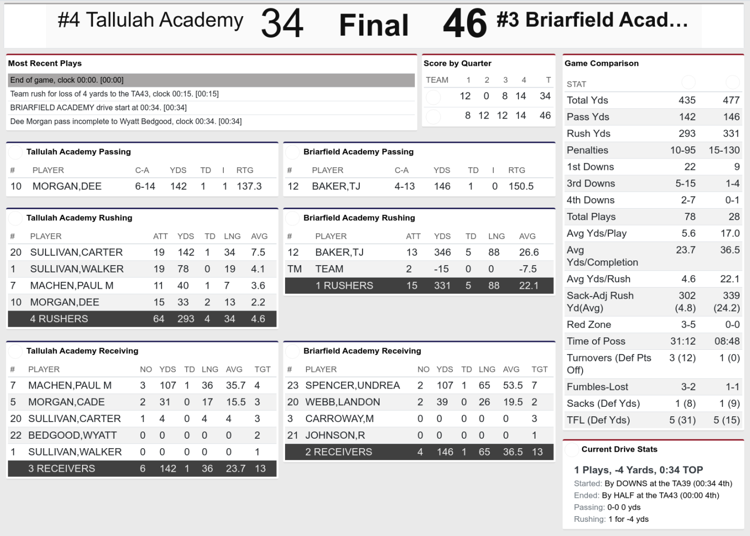 Briarfield receiver Undrea Spencer caught two passes for 107 yards and a touchdown. 
Tallulah was led by quarterback Dee Morgan who accounted for three touchdowns. He completed 6-14 passes for 142 yards and a score, and also rushed for 33 yards with two more scores. 
Tallulah running back Carter Sullivan rushed 19 times for 142 yards and a touchdown.